MyNOG-8 Conference Speakers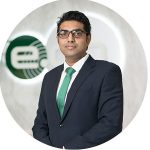 Gayan Pradeep Koralalage
edotco
Director, Strategy

Gayan Koralage is one of the pioneering members of edotco Group. Gayan currently serves as Director, Group Strategy responsible for long term strategy, pricing and commercials, analytics, bite size M&A activities, new market entrance performance analysis and project management. He spearheaded the formation and growth of edotco since 2013 and the selling of 32% stake of edotco to Japanese and Malaysian sovereign wealth funds in early 2017.
Gayan joined Telekom Malaysia International ("TMI") in 2005, where he was the Assistant Vice President of Group Corporate Finance, Mergers and Acquisitions and Special Projects. His credentials span across financing, funding and investment initiatives across the TMI footprint, business turnarounds as well as running end-to-end processes and negotiations in mergers and acquisitions for Axiata Group as well as post-merger integration initiatives.
He has been instrumental in finalising key M&A/ Corporate Finance/ Business Development projects for Axiata Berhad in India, Bangladesh, Indonesia, Sri Lanka, Pakistan, Thailand, Cambodia, Malaysia, Iran, Myanmar, Laos, East Timor, Maldives and Philippines. He has also been significantly involved in corporate exercises involving Axiata's subsidiaries.
Gayan is a Chartered Accountant in United Kingdom (CIMA) and is a Graduate in BSC accountancy and Financial Management from University of Sri Jayawardenapura (Sri Lanka).
Topic: The Impact of 5G Network on edotco
Global telecommunication industry is gearing up for 5G while Asia Pacific countries are leading the race
South Korea leading the commercialization of 5G networks
5G handsets are becoming commercially available
China sees 5G as its first chance to lead mobile technology development on a global scale
Malaysia initiated 5G tests in Putrajaya and Cyberjaya
5G promises to enhance the consumer experience and develop a new technological eco system
Download speeds up to 10 Gbps
Low latency and connection of millions of devices
Enhanced services such as cloud assisted driving, Haptic VR, industrial automation
Infrastructure service providers such as edotco see a positive outlook in the market, driven by the 5G PoP densification in urban areas
However, 5G network rollouts will bring along its own set of challenges such as :
– Securing urban locations
– Delivering higher network availability
– Providing high capacity backhaul transmission
– Profitability of new PoPs
Infrastructure service providers would require to find effective and efficient solutions for these challenges
---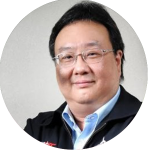 Tan Tze Meng
Malaysia Digital Economy Corporation
Head of Data Cloud Department, Enabling Ecosystem Division

Tze Meng graduated with a BSc(Eng) in Computer Engineering from Queen Mary College, University of London in 1986 and has been in the ICT industry for more than 30 years. He had roles in data communications, electronics design, and software development in his early career.
In 1988 he started a career with Telekom Malaysia's IT Division and was involved in TM's data centre deployments and OSS capacity planning. In 1994 he was recruited into a special team which resulted in the launch of TMnet in 1996. In 2000 he left his role of managing TMnet's international networks to lead a data centre consulting startup which designed a data centre in Cyberjaya and secured two major local banks' Internet banking facilities. The dotcom crash and decline of the DC industry in the late 90s prompted Tze Meng to venture into another startup in the Apple enterprise support business In 2003.
In 2007 the prospect of guiding MSC Malaysia's infocomms strategy and policy brought him to MDEC and today he heads the Data Cloud Department which is responsible for the ecosystem development in the digital content and services space which includes data centres, cloud, telecoms and broadband. He has also been a member of the Malaysia's mirror committee for ISO/IEC Information Security Standards development for 7 years and has been the chairman for WG4, Security Techniques for 3 years. More recently he has been appointed to be on another ISO mirror committee for Blockchain and Distributed Ledger Technology standards.
Topic: A New Route for Submarine Cables
The "Accepted Route" for submarine cables from the Indian Ocean to the South China Sea and beyond has always been to squeeze them down the Straits of Melaka down to Singapore, sharing the narrow and shallow waterway with the shipping industry. While there are alternatives such as Thailand's Satun to Songkhla route, it does not seem to be a popular route. The opportunity then is for Malaysia to make the changes needed to set ourselves up to be the second East West gateway for ASEAN. This paper serves as a call to action for Malaysian operators. Our time is limited. We need to act now !
---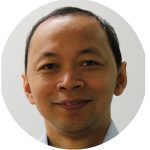 Sanjaya
APNIC
Deputy Director General

Sanjaya is the Deputy Director General of APNIC.
He has 30+ years' experience in computer and information technology, starting his career in 1984 with IBM, Indonesia. In 1994 he established the first commercial Internet Service Provider in Indonesia, IndoInternet, and became its President Director until 2000. He was actively involved with the development of the Internet in the region and became the Indonesia ISP Association (APJII) Secretary General in 1999. He also served as a member of the APNIC Executive Council in 1996.
He joined APNIC in 2001 and has undertaken various roles within the technical and services areas. His main responsibility as APNIC's Deputy Director General is to oversee the implementation of APNIC strategic and operational plans, to realise APNIC's vision of "A global, open, stable, and secure Internet that serves the entire Asia Pacific community".
Topic: The Next Generation Internet Number Registry Services
We have been using Whois protocol to look up IP address and AS number details. This 37-year old protocol has its limitations and is struggling to meet the operational challenges of the current day Internet. This presentation looks at the new generation registry systems that will address Whois' shortcomings, and how you can benefit from them right now.
---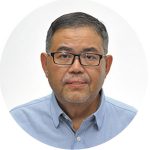 Mahizzan Mohd Fadzil
Graduate in Civil Engineering. Spend 6 years as a Civil Engineer designing Port and Harbour. Another 7 years as a Network and Systems Administrator at JKR. Moved on to MIMOS and spend 9 years helping Dr. Mohamed Awang Lah (Father of Malaysian Internet) in Managing JARING ( the pioneering ISP). Spend the last 10 years in the areas of Mobile and Cellular Telecommunication, turnaround and Startups. Currently working as a Contributor to Government Linked Companies on a part time basis.
Topic: Romancing the Net (Malaysian Chapter)
The Malaysian Internet Scene Started in 1986. This paper looks back at the Journey in the early years of its formation and how it has evolved. What were the lessons learnt from the presenters perspectives
---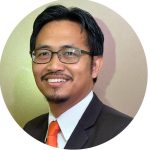 Mohd Rizal Mohd Ramly
Telekom Malaysia
Assistant General Manager
Working as Assistant General Manager for Teletraffic Engineering, ISP Network Management Network Operation Center. With his vast experience in network/services and Data Science Specialization certified, many initiatives and projects completed and help TM improve the network/services using data science technique.
.Topic: Traffic Insight Using Netflow and Deepfield Systems
With the booming of IoT and streaming media, customers traffic and usage insight is vital to TM in doing network planning. Due to expensive cost of Deep Packet Inspection (DPI), TM find a solution to understand the customers traffic behaviour using Cloud Gnome from Deepfield (NOKIA), network flow (netflow v9) from TM's routers and radius. With the help of big data (HADOOP) infrastructure to accept huge and high velocity data and implementation of machine learning the traffic classification become more accurate and give valuable insight to TM.
---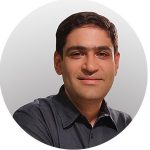 Nitin Vig
Juniper Networks
Service Provider Architect

Nitin is a Chief Architect at Juniper Networks with 19 years of industry experience of which 13 years have been at Juniper Networks. In this current role, he works closely with Service Providers and Enterprises in the APAC region to define technology direction in areas of Fixed and Mobile broadband, Cloud Architecture and Intent-driven networking. He has previously worked with Service Providers in India and across the world designing and implementing large-scale IPCore networks. He holds a Bachelor of Engineering in Electronics from University of Mumbai, India and an MBA in Information Systems.
Topic: RIFT A new approach to building DC fabrics
This session will provide an introduction to RIFT (Routing in Fat Trees), a new protocol designed for building datacenter fabrics. The talk will discuss the current protocol options available for building DC fabrics and the need for a new protocol. The talk then introduces RIFT and some of its key features. It wraps with an update on the current standardisation status.
---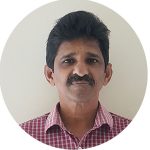 Raja Mohan Marappan
MyIX
Operation Manager
Raja Mohan Marappan joined MyIX in 2010, when MyIX Association decided to engage a full time staff to manage the operations of the exchange. He is responsible for maintaining the network, capacity planning and implementing network projects for the growth of the exchange. He holds a Bachelor of Computer Science degree from University Sains Malaysia.
---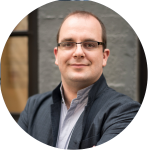 Tom Paseka
Cloudflare
Network Engineer
Tom is a Network Engineer at CloudFlare, based in San Francisco, California. Tom's role is looking after CloudFlare's global Anycast network as well as expanding it, ensuring best performance globally. The role also extends to making the Internet better, by giving hundreds of thousands of websites performance equivalent to the Internet Giants. Starting working in Australia, Tom has been involved in Asia Pacific Internet over the past 8 years working for a number of ISPs and Carriers throughout the region, including in Hong Kong and Australia.
In 2018, Cloudflare and other networks announced the implementation of RPKI and their use. How does this affect you? How can you run the most secure network and what tools do you need to get there?
---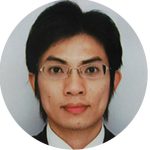 James Chin Sze Yih
TIME dotCom
Principle Engineer
James is a Principle Engineer focus on multiple technology fronts such as SDN/NFV, cloud, data center & Network Programming. He is currently working at Time dotcom for SPACE (Software Programmable and Cloud Evolution) project which involves new service solutions, innovated new architectures, frameworks and continued evolving the cloud, data center that align with business goals. James holds a Bachelor's degree in Information Systems as well as several certifications including CCIE, RHCSA and AWS certified solutions architect.
Topic: TIME Journey to the SPACE
This session will review SDN / NFV technologies and use cases for fixed line Service Providers.
It will analyze and describe SDN and NFV use cases emerging in TIME dotcom's SPACE (Software Programmable and Cloud Evolution) project that create potential opportunities to generate new revenues and improve current business efficiencies. Each use case will be described on the issue solved and technology used. Also, this session will covers the POC framework and strategies used for the project.
---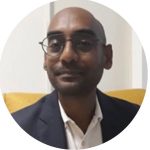 Clarence Anslem
Cisco Systems
Network Engineer
Over 10 years experience in helping my customers achieve their goals from Operations, Project Design & Implementation to Consulting. I have been involved in every part of the project life-cycle. Currently coming full circle in a Pre-sales consultative role helping my customers with solutions to build & evolve their next generation IP Core, Mobile backhaul, Data centre & Carrier Ethernet Infrastucture. "To plan, design & implement next generation transport networks, understanding each customers requirement, service & ecosystem is key. Best practices should serve as guidelines & building blocks not limitations"
Topic: Engineering The New IP Transport
Average broadband speed today is in the range of 20 to 50 Mbps with xDSL, and even several hundred Mbps with FTTH offers, while 10 years ago it was hardly reaching 2 Mbps. It does not stop here some Service Providers are considering offering connections up to 10 Gbps in the near future!
The number of devices connected to IP networks by 2021 will be three times the global population.
Upcoming 5G rollouts will put even more pressure on network infrastructures as GSMA estimates 5G connections to reach 1.2 billion by 2025.
The objective of Segment Routing is not only to drastically simplify the network architecture and service provisioning, but it is also to enable the creation of new revenue streams that leverage SR's unique capabilities.
Segment Routing can be deployed incrementally in production networks and seamlessly operate in such brownfield environments while transitionning from legacy protocols.
This technology also comes with a set of functionalities that improve the overall network and service resiliency, thanks to distributed and automated FRR and loop avoidance mechanisms.
Besides, Segment Routing integrates monitoring capabilities to detect dataplane inconsistencies, which are usual very difficult to spot, and react in real-time to link performance changes.
---
Ismail Ali
Arista Networks
Senior Systems Engineer
Ismail Ali is a veteran in the ISP and IP Core networking scene in Malaysia. Started his Internetworking career as pioneer at TMNet Technical team in 1997, he was responsible of establishing BGP Peering policies and involved in regional inter-carrier ISPs interworking. Later he joined Cisco Systems in 1998 as Systems Engineer and spent 4.5 years enagaging in various projects with local SP customers and helped jump-start the local ISPs. Joined Juniper as Systems Engineer in 2003 and later promoted as Systems Engineer Manager, he led a very successful technical engagement with SP and Enterprise customers in Malaysia and Indonesia. In year 2013, he was back in Cisco Systems and lead the technical engagement sin the local SP market, Telekom Malaysia specifically. His topic of interests currently are IP Core evolution, Data Centre Networking, SDN, NFV, Automation, Network Programmability, Security and IOT.
Topic: Next Gen Monitoring with INT (Inband Network Telemetry)
Traditional mechanisms of Telemetry, provide visibility into network node state such as flows, counters and configuration. The goal of Inband Network Telemetry or INT is to provide much deeper visibility into the data-plane of the network node at the specific instant that packets are forwarded. Such state typically is not available in traditional software/control plane based approaches. It generally needs specific hardware support, by way of flexible pipelines and/or programmable dataplanes which are making their way into today's ASICs.
Some of the questions that INT tries to answer are:
Which path did my packet take
How long did it queue at each switch
Who did it share the queues with
At which node in the packet path did congestion originate
Congestion levels and drop counts at the instant the packet is forwarded
---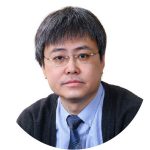 Wing Kin Leung
Huawei
Chief Technology Officer
Marketing & Product Solution Sales Dept of Enterprise BG
WK joined Huawei in September 2011 with over 30 years of experience in the areas of Internet, Telecommunications and Computing Technologies. Before joining Huawei, WK worked as the Chief Technology Officer of Cisco China where he was responsible for System Engineering Management and Product Management with over 1B USD annual revenue. WK had also held many leadership roles within Ericsson, 3Com, Digital Equipment Corporation and Philip Data Systems that enables him to have in- depth understanding of the ICT industry.
Topic: Huawei 5G Transport Networking
---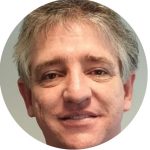 David Leonard
Opengear
Technical Lead
David is a technical lead and embedded systems engineer at Opengear, responsible for product firmware. Previously, David worked on distributed in-vehicle devices in the mining sector, and before that on cross-platform enterprise network security products. He holds bachelor degrees in Computer Engineering from the University of Newcastle and Computer Science from the University of Queensland.
Topic: The Path to a Programmable Network: Open Telemetry and Model-Driven Configuration
Historically, network device configuration and telemetry has been fragile, inconsistent and difficult to maintain. Model-driven configuration and telemetry allows network policies and state to be centrally described and automatically applied, using abstract models that are consistent across vendors. This has the potential to reduce operational complexity and allows consistent telemetry gathering in multi-vendor networks.
In this session you'll gain an overview of industry standard models including IETF and OpenConfig, learn how to perform common configuration and statistics gathering work using these models and open source tools, and walk through a practical example of migrating a manually maintained network to a programmable model-based approach through the implementation of open standards
Call for Paper is close. See you at MyNOG-8 Conference.
Last update: 14 Jun 2019