Dr. Fadhlullah Suhaimi Abdul Malek
Director for NKEA Communications, Content and Infrastructure; NKEA Agriculture, NKRA Rural Development (PEMANDU)
Dr. Fadhlullah Suhaimi is currently the Director for NKEA Communications, Content and Infrastructure; NKEA Agriculture, NKRA Rural Development; at PEMANDU and he is also the Chief Communications Coordinator for StratComm a Cabinet Committee on Strategic Communications. Joined PEMANDU from Telekom Malaysia (TM) where he was then the Chief Corporate and Regulatory Officer.
He was a Lab leader during the development of the Economic Transformation Programme and has been involved transformation at TM as well as telecommunications industry development such as Malaysian Internet Exchange and Communication and Multimedia Content Forum of Malaysia.
An alumni of Malay College, UKM, National University of Singapore, University of Leeds and INSEAD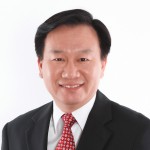 Chaw Kiang
Head of Sales and Business Development Asia Pacific (Dyn)
Chaw Kiang has being working in the Asia Pacific Market for more than 15 years holding various positions from Product, Marketing to Sales. Running channels and to direct accounts in Telco/Carriers, distribution networks alike.
Prior to Dyn he is the Head of Sales and Business Development in Akamai where is leads the charge to work with carriers in the Asia region.
Before that he worked for companies like Xircom, Software.com, Mirapoint and GeminiMobile.
Dion Leung, Ph.D.
Director, Solutions and Sales Engineering (BTI)

Dion Leung joined BTI Systems as the Director of Solutions and Sales Engineering and is currently based in Singapore. In this role, he is responsible for regional pre-sales activities across the Asia Pacific region, and serving customers in the Data Center and Telecom Carrier segments.
In the past, Dion held various senior positions in pre-sales and product marketing at Tellabs (now Coriant), Cramer Systems (now Amdocs), and R&D engineering positions at TRLabs, PMC-Sierra and Nortel.  Dion graduated with a Ph.D. degree in Electrical & Computing Engineering from the University of Alberta, Canada. He holds several patents, authored technical publications in the area of optical networking, and has been selected as technical program committee of optical networking conferences such as OFC/NFOEC and DRCN.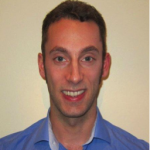 Matt Jansen
Senior Network Architect (Akamai Technologies)
Matt is Senior Network Architect at Akamai Technologies responsible for the Asia Pacific region based in Hong Kong. In this role he looks after peering relationships, building and maintaining long term partnerships with the networks and IXs in the region as well as capacity planning and architecture for Akamai's content delivery & security platform.
Before joining Akamai Matt was Peering Manager at Cable&Wireless Worldwide and heavily involved in building out their backbone into Asia. He's been a regular in the global peering scene for the last 7 years.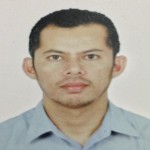 Ismail Ali
Technical Consultant (Cisco Systems (M) Sdn Bhd)
Ismail Ali is a veteran in the ISP and IP Core networking scene in Malaysia. Started his Internetworking career as pioneer at TMNet Technical team in 1997, he was responsible of establishing BGP Peering policies and involved in regional inter-carrier ISPs interworking. Later he joined Cisco Systems in 1998 as Systems Engineer and spent 4.5 years enagaging in various projects with local SP customers and helped jump-start the local ISPs. Joined Juniper as Systems Engineer in 2003 and later promoted as Systems Engineer Manager, he led a very successful technical engagement with SP and Enterprise customers in Malaysia and Indonesia. Since year 2013, he is back in Cisco Systems and leads the technical engagement in the local SP market. He is currently focusing in IP Core, Mobility, SDN, NFV and IOT engagements in various SP customers.
Anna Mulingbayan

Anna Mulingbayan
APNIC's Senior Internet Resource Analyst and Liaison Officer for the South East Asia region.
Since 2001, Anna has played a key role in evaluating and analyzing network plans from members and the community.
Anna represents APNIC's Resource Services department at internal and external meetings, both regionally and globally. She also performs occasional work with the training team to conduct training within the Asia Pacific region.
Anna also undertakes liaison work, using her knowledge of South East Asia to network with existing members, seek liaison opportunities with potential members, and actively participate at Liaison events within this region.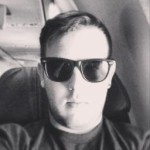 Marty Strong
Network Engineer (Cloud Flare)
Network engineer at CloudFlare, Formula 1 fan, loves traveling.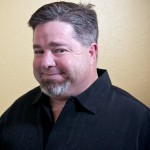 Walt Wollny
Director of Interconnection Strategy (Hurricane Electric)

Supporting Hurricane Electric global network reach to over 22 countries and over 105 Internet Exchanges. Focus on global connectivity and new markets.  Walt has been working in the in the Internet industry for over 20 years.  Before Hurricane Electric, Walt was an IP Business Development Manager at Amazon supporting over 64 new CDN builds including new markets including Japan, Singapore, Hong Kong, India, Taiwan, Philippines and Australia.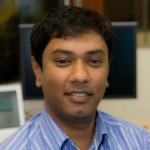 Nurul Islam Roman
APNIC
Roman manages APNIC training lab network and is involved in delivering technical training for the APNIC community. He possesses specialized skills in designing and running IPv4/IPv6 routing and switching infrastructure for service provider and enterprise networks. Prior to his current role he looked after the IP and AS number allocations for the APNIC members.
Following graduation from the UK in computer science technologies, Nurul gained lots of experience working in the ISP industry in the UK and in Bangladesh. Roman is founding member of bdNOG (Bangladesh Network Operators Group).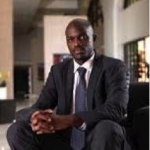 Mark Tinka
Head of Engineering (SEACOM)
Mark has been in the Internet industry since 1999, having helped build various Internet Exchange Points (IXP's) in Uganda, Swaziland, Zimbabwe, Zambia, Botswana and Malawi. He was also instrumental in shaping the technological advancements and construction of the service networks of Africa Online, a Pan-African Internet Service Provider with eight operations on the continent, when he worked there.
In addition to the APRICOT, Mark is also an instructor with the AfNOG (Africa Network Operators' Group), an annual event held every year in an African country that pools industry peers together to share knowledge and advances in Internet communications.
Mark is now based in Johannesburg, South Africa, where he is Head of Engineering at SEACOM, East & Southern Africa's first submarine cable operator.
Mark is a huge proponent of IPv6 and helped start Zimbabwe's first commercial IPv6 network (Africa Online Zimbabwe), and has done the same with the organizations he represented in Malaysia, before moving to South Africa.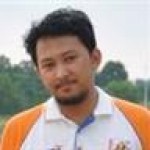 Fathi Kamil Mohad Zainuddin
Senior Analyst (CyberSecurity Malaysia)
Fathi Kamil is currently a Senior Analyst under Malware Research Centre, MyCERT Department. He has already worked in information security domain for almost 10 years in most domain in security posture assessment (penetration testing, source code audit, wireless assessment, web assessment, database assessment, etc.), software development, geographical information system, managed security services, and others. He holds information security professional certification such as GWAPT, OSWiSP, HP ArcSight Certified Professional, ITILv3, CNE6, etc.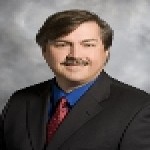 Barry Greene
CTO, GETIT
Barry Greene is one of the experienced service provider security professionals in the industry. Many of the tools, techniques, methods, and technologies were innovated, instigated, or massively deployed by Barry. Barry is passionate Internet technologist, entrepreneur, cyber-security expert, mentor, and executive leader working with start-ups in their most critical growth phases. Barry Greene has over 30 years of industry experience and is a pioneer in the fields of Service Provider Security, Resiliency, and industry vulnerability/security reaction teams. He is a well known in the cyber-security community as a behind the scenes security architect and strategist – responsible for the many of the tools the industry depends to secure their infrastructure. He is the creator and custodian of the Service Provider Security Workshop, frequently presents at the top operational conferences, and well known for pulling industry together to solve tough cyber-security issues. More cyber-security details can be found on Barry's Linkedin page and blog: Blog: www.senki.org Linkedin: http://www.linkedin.com/in/barryrgreene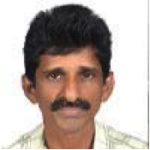 Raja Mohan Marappan
Operations Manager (MyIX)
Raja Mohan Marappan joined MyIX in 2010, when MyIX Association decided to engage a full time staff to manage the operations of the exchange. He is responsible for maintaining the network, capacity planning and implementing network projects for the growth of the exchange. He holds a Bachelor of Computer Science degree from University Sains Malaysia.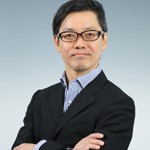 CF Chui
Solutions Architect, Arbor Networks
With more than 20 years of experience in the networking industry, CF is a veteran in designing, implementing, and supporting highly available network systems and solutions. In this current role with Arbor Networks, apart from actively involved in the global research projects, CF works closely with customers in the Asia Pacific region to develop and optimize approaches for their network security solution to ensure optimal deployment and best customer satisfaction.Prior to joining Arbor Networks, CF had held different regional positions in pre- and post-sales roles for various large core routing and switching vendors. His expertise lies mainly in the areas of Internet routing technology, network threat detection and network visibility solutions.CF is based in Hong Kong and holds a Bachelor's degree in Electronic Engineering from Poly University in Hong Kong.