MyNOG-3 will held 3 days workshop from 25 – 27 November 2013 at Asia Pacific University. The topics include;
Introduction to MPLS by Nurul Islam & Srinath Beldona
IPv4/IPv6 BGP Routing by Dr Philip Smith & Mark Tinka
Schedule
09:00 – Begin of Workshop 1 & Workshop 2
10:30 – 1100 – Morning Break with refreshment served at the canteen on the ground floor
13:00 – 1400 – Lunch at the canteen on the ground floor
15:30 – 1600 – Afternoon Break with refreshment served at the canteen on the ground floor
17:30 – end
Venue
Asia Pacific University of Technology & Innovation (APU)
Car Park / Bukit Jalil LRT
The fees of car park is at RM5.00 per day. The location of the car park can be found at the map below.
Please print out your Workshop Registration ticket, you will gain access to the feeder buses provided by APU from Bukit Jalil LRT station.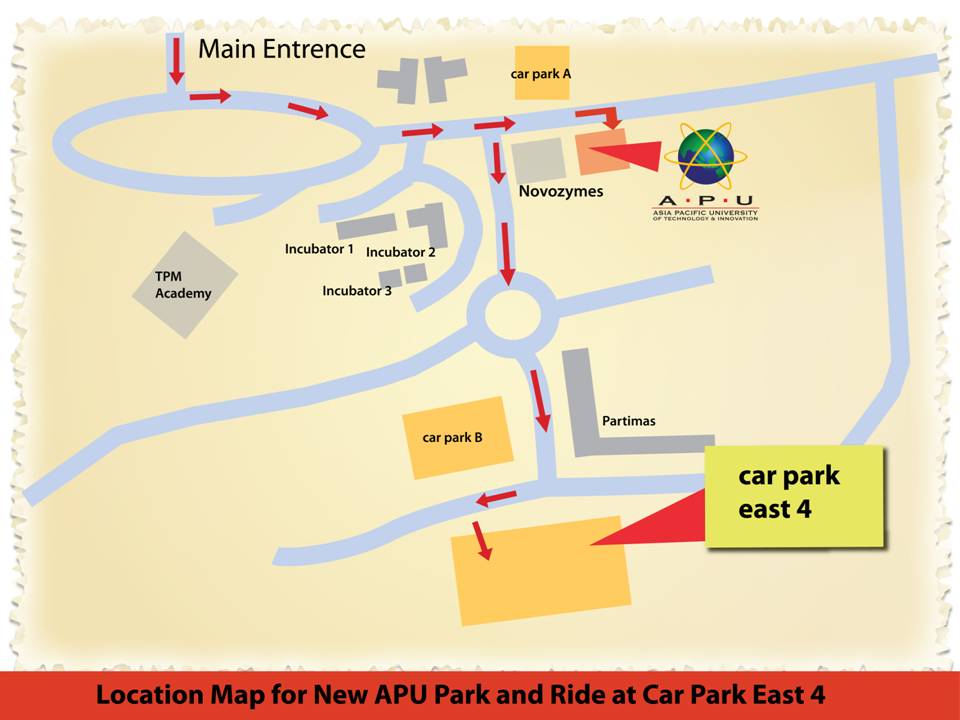 Workshop 1: Introduction to MPLS
Trainer: Nurul Islam & Srinath Beldona
Synopsis
Traditional IP packet forwarding analyzes the destination IP address contained in the network layer header of each packet as the packet travels from its source to its final destination. A router analyzes the destination IP address independently at each hop in the network. Dynamic routing protocols or static configuration builds the database needed to analyze the destination IP address (the routing table). The process of implementing traditional IP routing also is called hop-by-hop destination-based unicast routing.
MPLS has evolved to address some of the concerns of the limitations of traditional IP routing and also address some of the key requirements from a services perspective. Previously Frame Relay and ATM based services were a choice for VPN services. However Frame Relay and ATM services were not able to offer differentiated services based on applications such as voice over IP, IP based Video Conferencing and other emerging applications. MPLS addresses some of these concerns. MPLS provides a number of services such as IPv4/IPv6 based L3 MPLS VPNs, L2 MPLS VPNs and Traffic Engineering. MPLS has provided some excellent solutions for Layer 3 and Layer 2 VPNs, which are widely used in today's Service Provider networks.
Target Audience
This course is designed for network engineers in service providers or enterprises involved in the deployment of MPLS based services.
Pre-requisites:
It is assumed that participants have a good understanding of networking fundamentals with good knowledge of IP Routing Protocols such as RIPv2, OSPF, ISIS and Multi-Protocol BGP. Those who have attended previous IPv4, IPv6 Routing Workshops of APNIC with find this very suitable understanding MPLS in detail.
Course Outline:
History of IP Routing and MPLS Evolution
MPLS Basic concepts and standards
MPLS Label Distribution Protocol
IPv4 Layer 3 MPLS VPNs
Layer 2 MPLS VPNs (Only theory)
MPLS Traffic Engineering (Only theory)
Quiz
Other requirements
It is highly recommended that participants bring their own laptop computers (At least Pentium 4, 1gb Ram, DVD drive, with administrative access to system) to practice the lessons learned during the workshops. It is recommended that the participants have putty or Secure CRT or any good terminal application for the lab.
Workshop 2: IPv4/IPv6 BGP Routing
Trainer: Dr Philip Smith & Mark Tinka
Synopsis
This is a technical workshop, made up of lecture and hands-on lab work to teach the OSPF/ISIS and BGP skills required for the configuration and operation of large scale networks that make up the Internet.
Target Audience:
Technical staff who are now building or operating a wide area service provider network with international and/or multi-provider connectivity, or considering participation at an Internet Exchange point.
Pre-requisites
It is assumed that the workshop participants know how to use a router command line interface, do basic router configuration and have a working knowledge of an IGP (OSPF or ISIS) and BGP fundamentals. This workshop is not an introduction. The lab exercises use Cisco IOS configuration syntax.
Course Outline:
OSPF/ISIS design and best practices for Service Provider networks
BGP introduction, attributes, and policy
BGP scalability (including Route Reflectors and Communities)
Aggregation
ISP best practices
Peering best practices
IPv6 background and standards
IPv6 Extentions for Routing Protocols
IPv6 Addressing and Address Planning
IPv6 Deployment Case Study
Other requirements
Participants are advised to bring their own laptop computers for hands-on lab exercises.
Trainer/Speaker
Dr Philip Smith

Philip Smith has been working in the Internet industry since the early 90s and recently joined APNIC, as the Director of Learning and Development. Prior to joining APNIC, he spend over thirteen years at Cisco Systems, in the Internet Architectures Group of the company's CTO organization. Philip has been actively involved in providing consultation and advice to ISPs, specifically on network strategies, design, technology, and operations, as well as configuration, scaling, and training.
Prior to joining Cisco, he worked at PIPEX (now part of UUNET's global ISP business), the UK's first commercial Internet Service Provider. He was one of the first engineers working in the commercial Internet in the UK, and played a key role in building the modern Internet in Europe.
Mark Tinka

Mark has been in the Internet industry since 1999, having helped build various Internet Exchange Points (IXP's) in Uganda, Swaziland, Zimbabwe, Zambia, Botswana and Malawi. He was also instrumental in shaping the technological advancements and construction of the service networks of Africa Online, a Pan-African Internet Service Provider with eight operations on the continent, when he worked there.
In addition to the APRICOT, Mark is also an instructor with the AfNOG (Africa Network Operators' Group), an annual event held every year in an African country that pools industry peers together to share knowledge and advances in Internet communications.
Mark is now based in Kuala Lumpur, Malaysia, where he is Chief Network Architect of Global Transit Communications and TIME dotCom, a leading regional IP Transit provider and the leading national fibre-based backbone telecommunications provider, respectively.
Mark is a huge proponent of IPv6 and helped start Zimbabwe's first commercial IPv6 network (Africa Online Zimbabwe), and has done the same with the organizations he represents in Malaysia.
Nurul Islam Roman

Nurul maintains the APNIC training lab and is involved in delivering technical training for the APNIC community. He possesses specialized skills in designing and running IPv4/IPv6 routing and switching infrastructure for service provider and enterprise networks. Prior to his current role he looked after the IP and AS number allocations for the APNIC members.
Following graduation from the UK in computer science technologies, Nurul gained lots of experience working in the ISP industry in the UK and in Bangladesh.
Srinath Beldona

Srinath has had several roles during his career during the last three decades, including System and Network operator, pre-sales technical consultant, and technical and product marketing roles. He completed his Bachelor of Physics from Vivekananda College, Kolkata in 1986 and an Executive General Management Program from the Indian Institute of Management Bangalore in 2009.
Srinath began his career in the Center for Development of Telematics as a System and Network Administrator, later moving to Hughes Software Systems (now Aricent) as a Lead Systems and Network Administrator. After that he had various roles at Cisco Systems, beginning with Pre-sales Technical Consulting, Technical Marketing, and briefly Project Management. At Cisco he worked with many telecom providers in the Asia Pacific in his capacity as a network and solution architect. In Wipro he took on the role of Practice Head for IP NGN business, where he was involved in building teams for services delivery for Wipro customers. He was also involved in developing service strategies for and business development plans for Service Providers environments globally.